You can not select more than 25 topics
Topics must start with a letter or number, can include dashes ('-') and can be up to 35 characters long.
README.md
pyGtkRDP version 1.3
Simple gtk3 application for freerdp or rdesktop connection.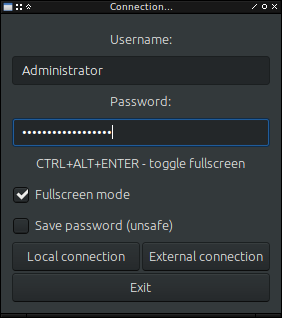 Current command line adapted for nightly builds of FreeRDP ( https://github.com/FreeRDP/FreeRDP/wiki/PreBuilds ). If you want to use rdesktop or another RDP client, change the source accordingly.