ussr.win hubzilla themes: ussrbasic, ussrbasicpub, ussrbasicleft, ussrbasicright
https://ussr.win
You can not select more than 25 topics
Topics must start with a letter or number, can include dashes ('-') and can be up to 35 characters long.
README.md
ussr.win hubzilla themes
ussrbasic
ussrbasicpub
ussrbasicleft
ussrbasicright
This themes has Focus (wgite background) and GreenGrey (dark background) schemes. Also this themes has Nolikes scheme (hide "Likes" feature) and Nominus scheme (hide "Minus" icon under one-side connections).
ussrbasic - default 3 column theme with greengrey scheme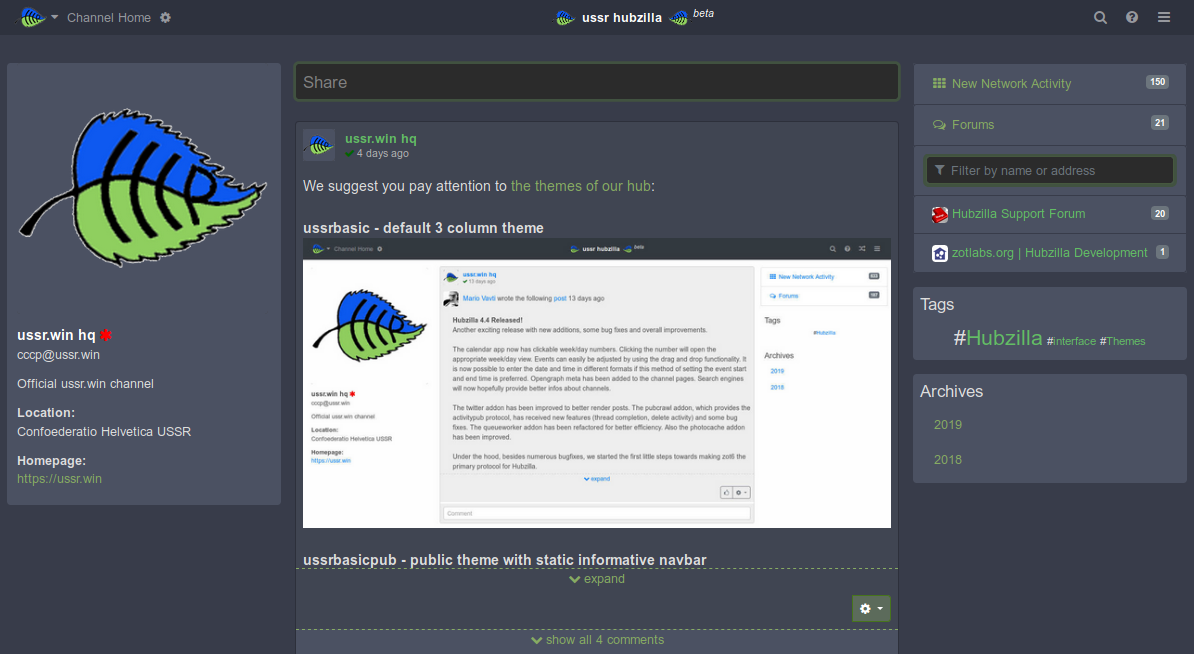 ussrbasicpub - public 2 column theme with public informative navbar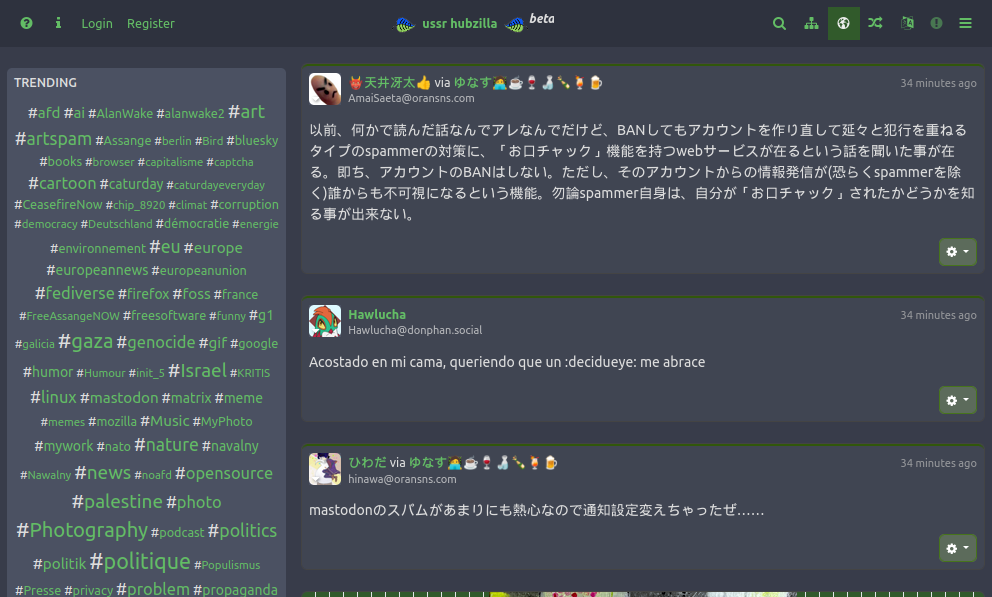 ussrbasicleft - 2 column, left navigation panel
ussrbasicright - 2 column, right navigation panel [BETA - some features could not work]